SEND GOD A PRAYER
SUBMIT YOUR PRAYER
LIKE US ON FACEBOOK
1. Submit a prayer request in the form on the right.

2. Go to the navigation and click on "prayers" so you can pray for others.

3. Become a member and receive prayers to your email once a day.
STORE
WHAT IS THIS?
Prayer Request.ws is...
1. A safe place to submit your prayers for others across the world to see and pray for.
2. A place to come and pray for others.
3. A reminder of how important prayer is to both us and God.
4. A place that allows Christians from all over the world to pray with each other and God.
5. A Christian Prayer Request site.
Why do we pray?
As a Christian, we are in a relationship with God. In order to have a relationship with someone, it requires communication, and that's exactly what God wants from us. Prayer is our way to communicate with God. God wants to have a relationship with us. He knows what we need, and He asks us to request our needs so He can provide. Through prayer we can bring our burdens to Him and He can offer relief.

Prayer is so important that I have dedicated this entire website to prayer. So please, come and pray with us!
WE'VE GONE MOBILE!

Always on the move? Want to send in a quick prayer request? Type in our new mobile website at m.prayerrequest.ws. You can fill out the quick prayer request form anywhere you are at anytime! Isn't that great!
Don't feel like typing in the address? We know, too much work :) Just use your barcode scanner app on your phone to scan in the address with the QR code below.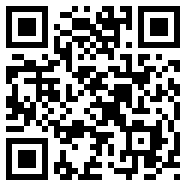 VERSE OF THE DAY.